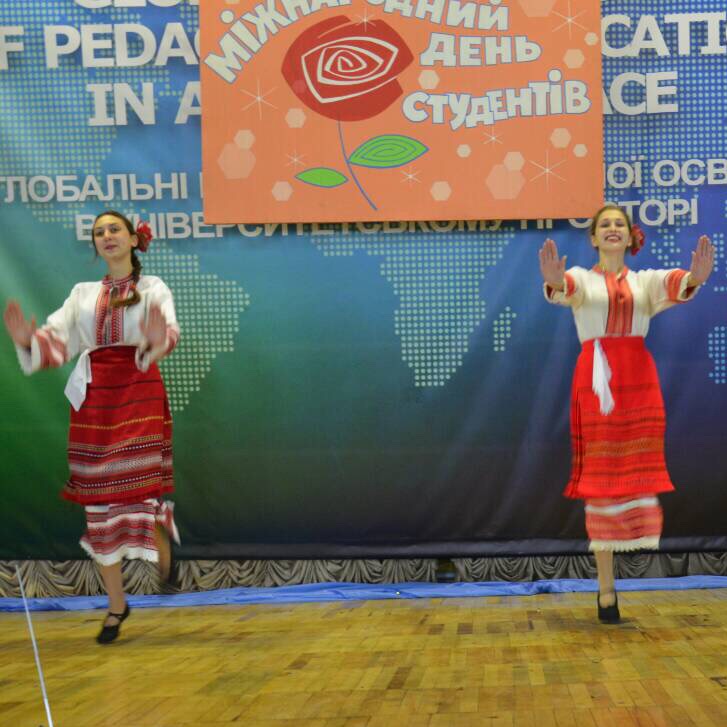 November 9, 2017, South Ukrainian National Pedagogical University named after K. D. Ushynsky hosted a festival of talented student youth "Student Autumn-2017". In the framework of this festival students of the Faculty of Preschool Pedagogy and Psychology took the honorable I place! The student council of the faculty expresses gratitude to the dean of the faculty T.G. Zharovtseva and the deputy dean V. O. Inzhestoykova.
In the preparation for the festival, as usual, the assistant dean for educational work A.I. Prosenyuk helped, and for this the faculty expresses a huge thanks to her. The performance was presented by various genres of arts. Talented students of the faculty demonstrated abilities in the choreographic, singing and acting areas. The theme of the performance was "Feature Colors of the Courtyards of Odessa".
Together with the students, the university lecturers of the Department of Family and Special Pedagogy and Psychology S.A. Prokofiev-Akopova and A. G. Kolesnik took an active part. The students of the faculty made many efforts to bring a good mood to the audience and guests of the festival, so they were awarded a victory.