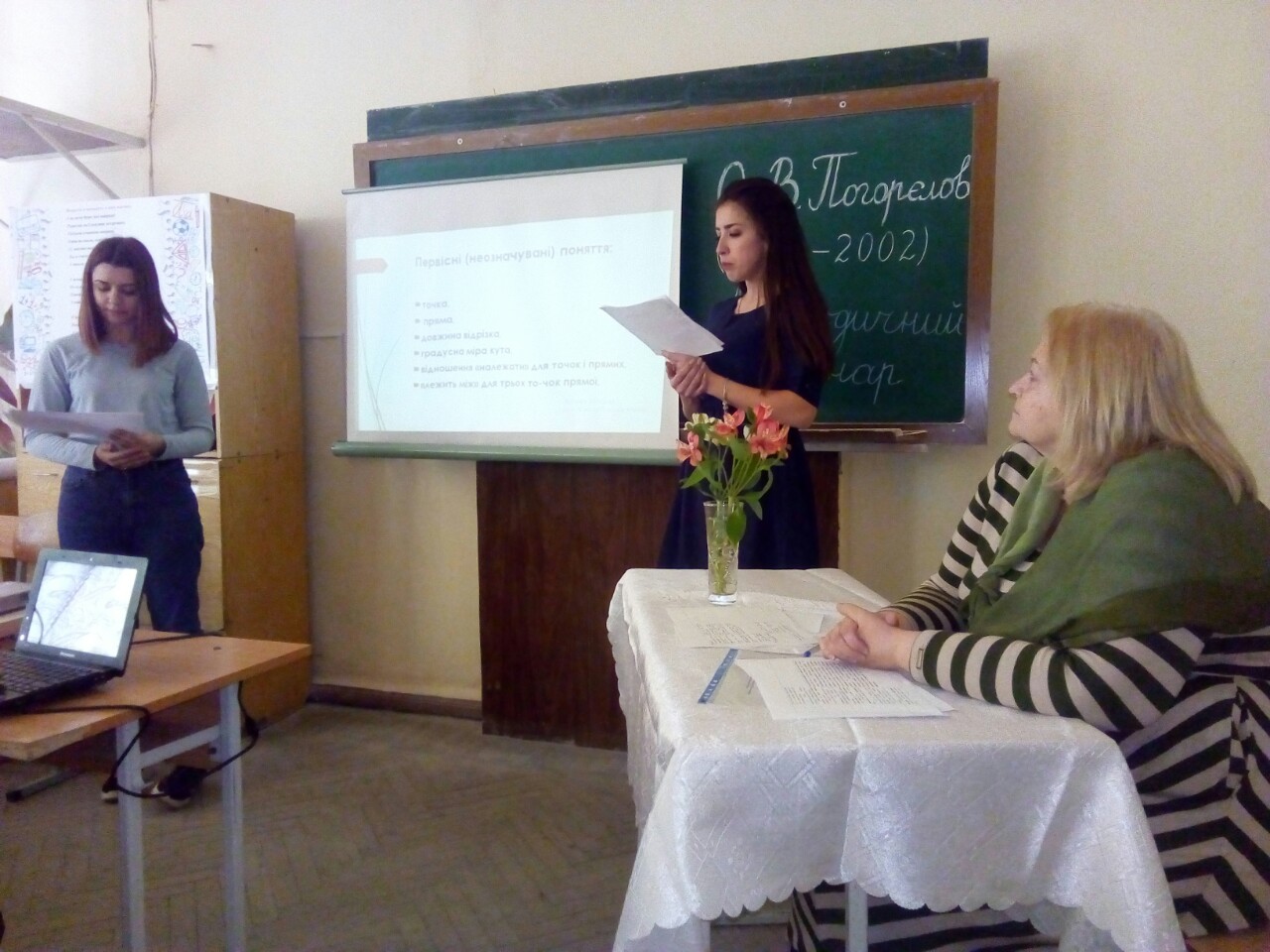 March 2, 2019, a seminar for students and teachers was held at the Department of Mathematics and Methodology of its Training at Ushynsky University in accordance with the plan for carrying out events to commemorative dates, dedicated to the 100th anniversary of the birth of the outstanding Ukrainian mathematician Olexii V. Pogorelov.
Topic of the seminar is "Analysis of Methodological Geometric Heritage O. V. Pogorelov".
At the seminar, the following issues have been considered: 1) brief information on the biography of O. Pogorelov; 2) the preconditions for the introduction of the textbook on geometry O. V. Pogorelov for the general education school; 3) the main methodological features of this textbook.