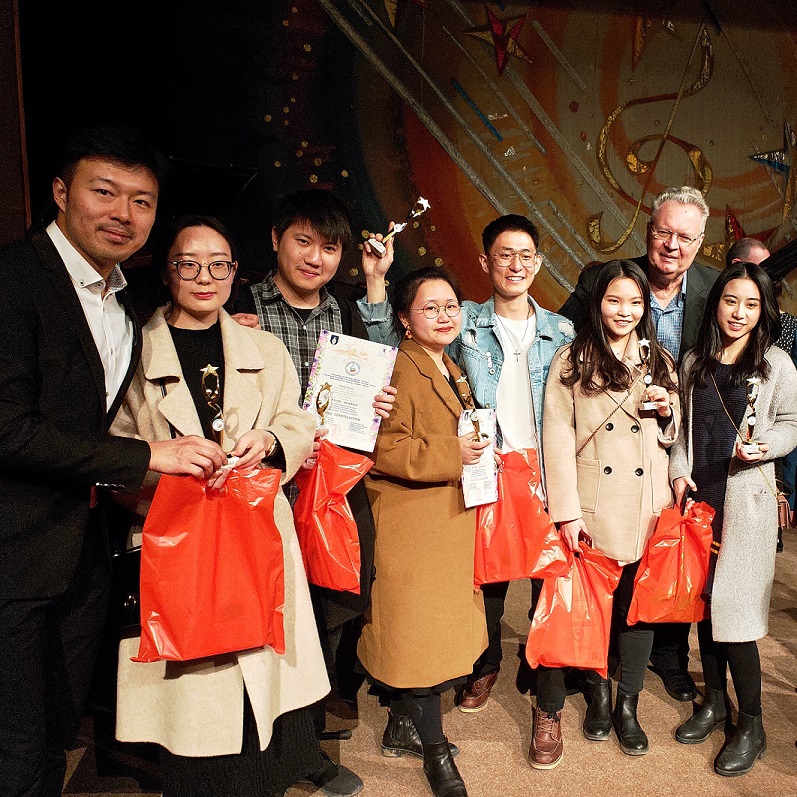 Students and postgraduates of the Faculty of Music and Choreography of Ushynsky University participated in the XV-th festival-contest in Slovakia "Mountain constellation - aspiration, fantasy, flight", which took place March 23-26, 2019 in the ancient city of Liptovsky Mikulas. In various nominations, they took the 1st place and received the "GOLD CONSTELLATION" awards.
Congratulations to:
graduate student Wang Binbin (saxophone); graduates: Li Jiuyi (piano), Han Zhongyuo (piano), Zhang Huiyu (piano), Tsaiten (piano), Sun Xiaodong (saxophone); 3rd year student Li Zhoopen's training (piano).
Congratulations to their professors: O.Ye. Rebrova, N.K. Bilova, senior trainer N. L. Desitatnikova, trainer G.O. Stepanova.
Acknowledgments and congratulations to the group leader, concertmaster A. A. Padalko.
We wish you further success!