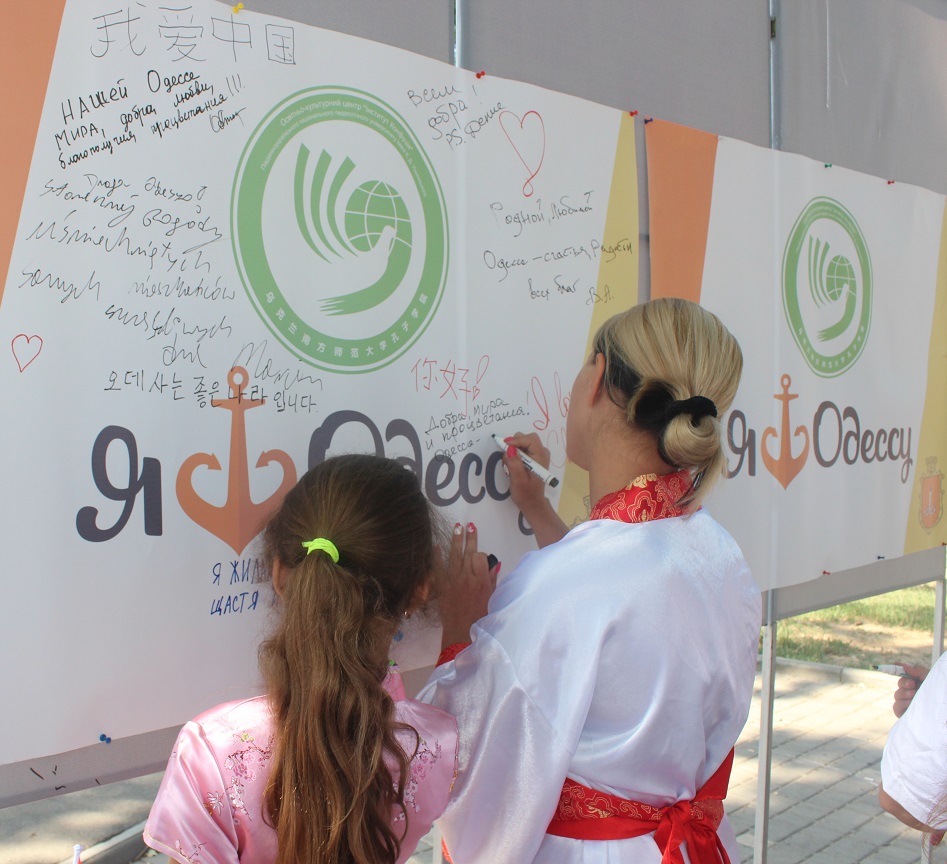 September 2, 2017, the Educational and Cultural Center "Confucius Institute" of South Ukrainian National Pedagogical University named after K. D. Ushynsky, with the support of the Dean of Foreign Languages, held a solemn event devoted to the birthday of the city of Odessa, in the area of the monument to the dead sailors and vessels of the Black Sea shipping company.
The event was attended by representatives of the Consulate General of the People's Republic of China in Odessa and congratulated the organizers.
The program of the event included: a photo shoot of the residents of Southern Palmyra in Chinese national costumes with the participation of the dragon and the panda, the work of the exhibition tents "Learn China with us" and the studio of hieroglyphics "Write your name ... in Chinese".
Last Updated: Sunday, 17 September 2017 11:53