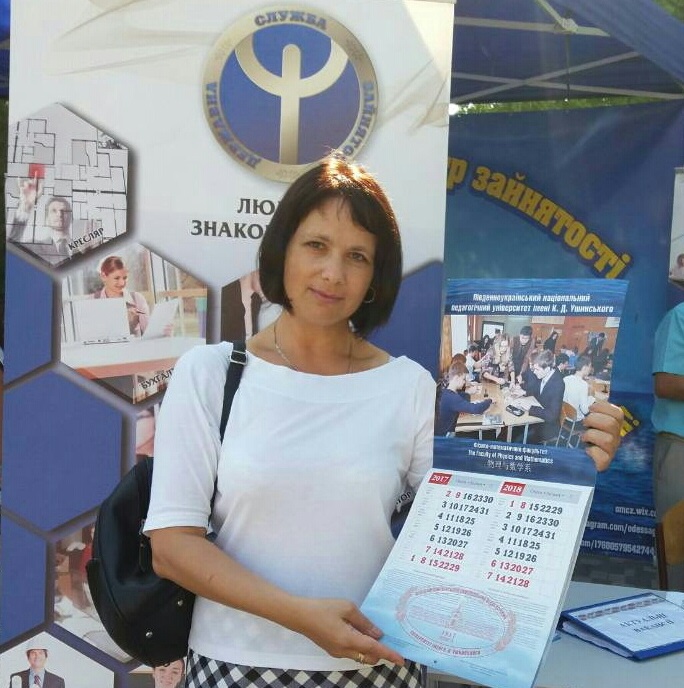 September 2, 2017, an improvised "City of Professions" was deployed in the Odessa Central Park of Culture and Recreation named after Taras Shevchenko. The state institution "South Ukrainian National Pedagogical University named after K. D. Ushynsky" was represented at this professional orientation forum by the psychological service and social and humanitarian faculty.
The head of psychological service - practical psychologist M.P. Litvinova presented to students of different schools, gymnasiums, lyceums of Odessa specialties which can be obtained at 11 faculties and institutes of Ushynsky University. The schoolchildren with interest are familiar with the printed information which was prepared for them by all faculties.
Special interest of university entrants and schoolchildren was caused by the master class "Sand therapy" by candidate of psychological sciences, associate professor of the theory and methodology of practical psychology T. V. Sinelnikova, who also conducted classes for acquainting students of educational institutions with the profession of a psychologist.
Last Updated: Sunday, 17 September 2017 11:54