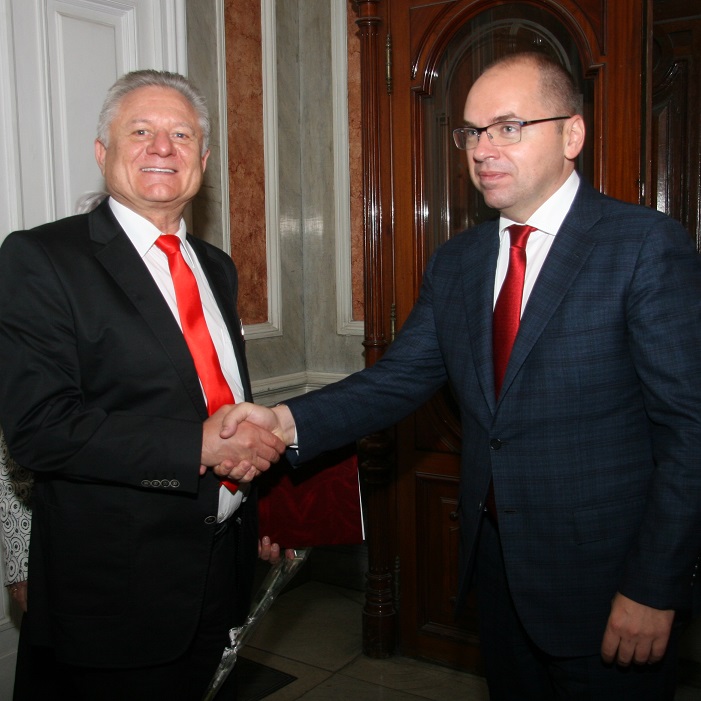 Sept. 30, 2017, the Odessa House of Scientists held a solemn meeting dedicated to the celebration of the Day of the Education Worker of Ukraine.
At the meeting with educators, the chairman of the Odessa regional state administration Stepanov Maxym Volodymyrovych presented the high state award to the staff of South Ukrainian National Pedagogical University named after K. D. Ushynsky. The Honorable Diploma of the Cabinet of Ministers of Ukraine for the high achievements in ensuring the development of the national education and science, achievement of significant successes in the scientific and the educational sphere, a significant contribution to the creation of spiritual values ​​and high professionalism. On receiving the award, the rector, academician Chebykin Olexiy Yakovych on behalf of Ushynsky University thanked the leadership of the Ukrainian state for its appreciation of the team's activities.
For a significant personal contribution to the development of national education, long-term conscientious work and high professionalism, the Head of the Department of Physics of the Ushynsky University, Professor Gokhman Oleksandr Rafailovych was awarded with the Diploma of the Cabinet of Ministers of Ukraine.
Last Updated: Saturday, 07 October 2017 11:22