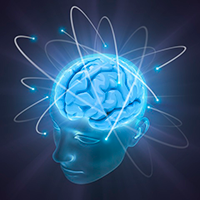 The Faculty of Psychological Education was the first to educate psychologists in the south of Ukraine. Presently, students of the Faculty obtain education in the specialties "Psychology", "Management" (public administration in education). Besides, they have an opportunity to obtain Bachelor's degree in the specialties "Law", "Political Science" (with a concentration in political technology), "Journalism" (advertising and public relations).
Teaching staff of the Faculty prepare qualified psychologists, who are able to apply modern procedures of scientific cognition, put their knowledge into practice in the process of training and education at educational institutions or provide psychological support for employees working for state institutions, non-governmental organizations, enterprises; advertising agents as public relations specialists; education managers; competitive lawyers, political experts, political technologists, etc.
The Faculty of Social Studies and Humanities includes the Department of Theory and Methods of Practical Psychology; General and Differential Psychology; Developmental Psychology and Social Communications; Educational Institution Administration and Civil Service; Political Sciences and Law, where 15 Doctors of Sciences and professors as well as 65 Candidates of Sciences and associate professors are working. The scholar schools established by academician O. Ya. Chebykin, professors O. P. Sannikova, S. M. Symonenko, L. K. Velytchenko, Yu. B. Maksymenko, S. M. Naumkina are well-known in Ukraine and abroad.
There is a Subfaculty of History and Philosophy in the structure of the Faculty, 3 Specialized Academic Councils for defending doctor's theses; undergraduate, postgraduate and doctorate training programmes are offered.
The scholars of the Faculty study psychological and pedagogical problems of personality development, training and education of a personality, public administration in education and science, social and political development of Ukraine in the context of global processes, the history of Black Sea region; work on creating philosophical and sociological model of Ukraine's cultural heritage, etc. The academic journals "Science and Education", "Scientific Cognition: Procedure and Technology", "Politicus" and others are published on a regular basis.
The Faculty lecturers maintain close ties with research and educational institutions of Ukraine, Moldova, Belorussia, Bulgaria, Lithuania, Slovakia, Poland, Czech Republic, Hungary, Norway, Spain, Sweden, Germany; carry out research as part of international projects, grant projects of research foundations; organise, hold and participate in domestic and international conferences, seminars, exhibitions, presentations, etc.  
The student academic community is represented in task groups on psychology and philosophy. The Faculty lecturers initiate holding regional school competitions in psychology and advertising.   
The Faculty address: 4, Fontanska doroha Str., Odesa, Ukraine, 65009.
Telephone: +38-048-705-46-69.
E-mail: This email address is being protected from spambots. You need JavaScript enabled to view it.; Website: psy-pdpu.com.ua.