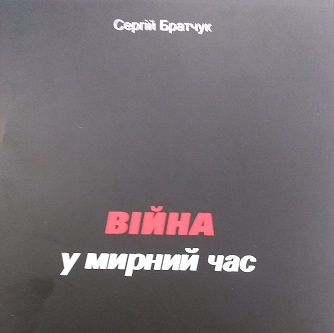 October 12, 2017, the Political Science and Law Department and the Center for Socio-Political Studies Politkus invited a military journalist Sergiy Bratchuk to meet with students of the specialties "Political Science s" and "Law".
It was about the mission of "Black Tulip", about the war on the Donbas in the war. At first glance, we heard about military events, about the wounded and those who will never return, but whose efforts are defending Ukrainian independence.
The frank conversation was supported by poetry lines, authored by Sergei Bratchuk himself. His collection "The War in Peaceful Time" was written during the war and about the war. As a military journalist, Sergiy Bratchuk took out documentary films about the war and the military, volunteers and volunteers, which was also presented to students.
This frank conversation, the perfect word about war and the footage from the scene of events prompts reflections on the value of life, victory and peace.