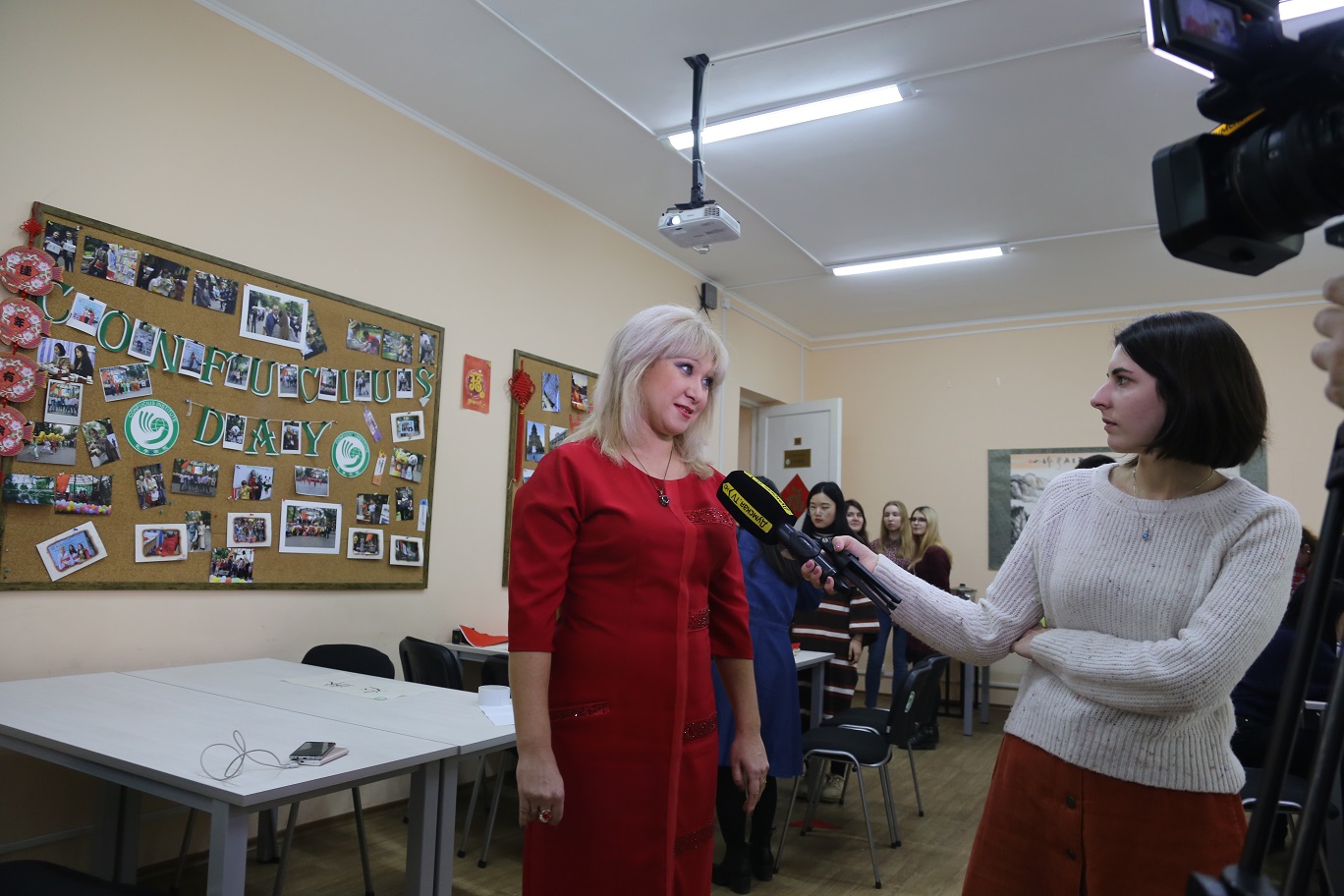 February 5, 2019, the Faculty of Foreign Languages ​​and the Educational and Cultural Center "Confucius Institute" of Ushynsky University held the solemn event "Chinese New Year - Year of the Yellow Earth Pig", which was attended by students, Chinese language course students, Chinese language teachers and media representatives.
Traditional Chinese dishes, such as tiao-tsu and sweet rice balls, have been highly appreciated by all present. Student and teaching staff with enthusiasm have taken part in the master class on drawing characters for New Year's style and knitting of Chinese knots.
Such events promote familiarity with the culture of partner countries and the unification of student youth within the framework of intercultural communication.