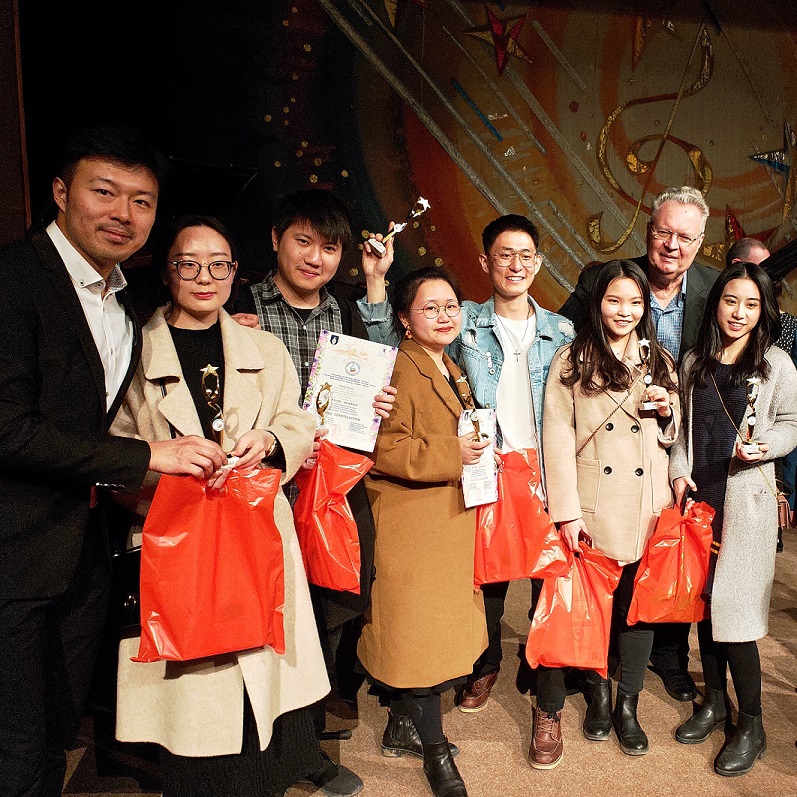 The students and postgraduates of the Faculty of Music and Choreography took part in the XVth Festival-competition in Slovakia "Mountain constellation - aspiration, fantasy, flight", which took place from 23.03 to 26.03.2019 in the old place Liptovsky Mikulas. In various nominations, they took the 1st place and received the "GOLD CONSTELLATION" awards.
Congratulations to:
Postgraduate student Van Binbin (saxophone).
Postgraduate students: Li Jiuyu (piano), Han Zhuyang (piano), Zhang Huiyu (piano), Ye Tsaitien (piano), Sun Xiaodong (saxophone).
3rd year student: Lee Zhupen (piano).
 Congratulations to their trainers: Professors O. Ye.Rebrova, N.K.Belova, senior trainer N.L. Desitatnikova, trainer G.O. Stepanova.
Our acknowledgments and congratulations to the leader of the group, concertmaster A.A. Padaltsi.
We wish them further success.